We are pleased to announce a partnership with KCA Site Services. To provide the industry with a quality new starter, that not only understands the industry but the jobs they are going to be expected to do on site.
This gives the new starter the best chance of success, allowing them to hit the ground running and become a productive member of the crew within weeks rather than the months it can currently take.
KCA Site Services are happy to receive resumes from people that have completed Underground Training's  Introduction to Underground Mining course.
To receive $50 off the course costs, use promo code   'KCA2018' at checkout.
It's the information in the courses that the employers want you to know. If you know how it all works then you have something to offer the employers. If you don't/can't get the mining questions right then the employers are going to give you a miss for the job. So it's important to learn the information in the courses it's what the employers are after when they hire.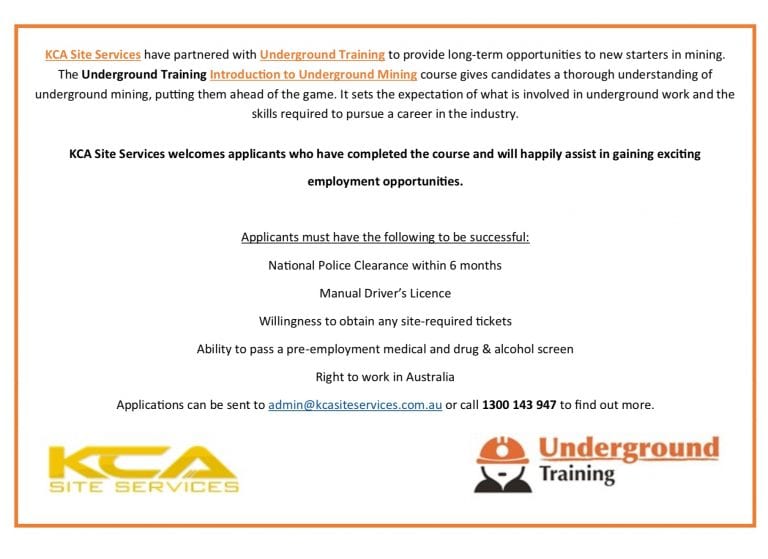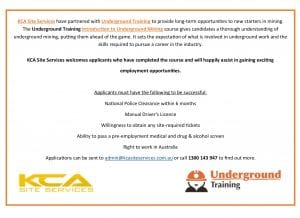 #getaminingjob