Firing the Cut
This is a side view of how the cut is fired out with the Byrne going off first. The reamers act like a cannon and shoot the rock down the drive. As the cut goes off the void in the middle of the face gets bigger and as with a cannon, the larger the barrel of the cannon the shorter it fires, the lifters are the last to go off so it pushes the rock off the floor making it easier to be bogged (dig out the rock).


It will look like this from the front, the rock inside the red box has been ejected from the face.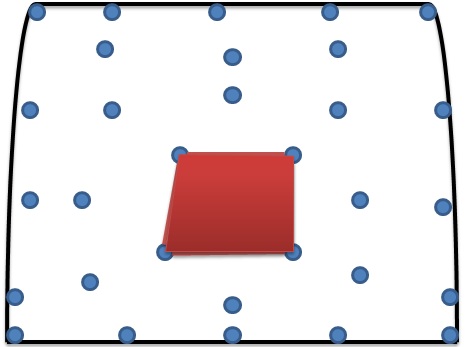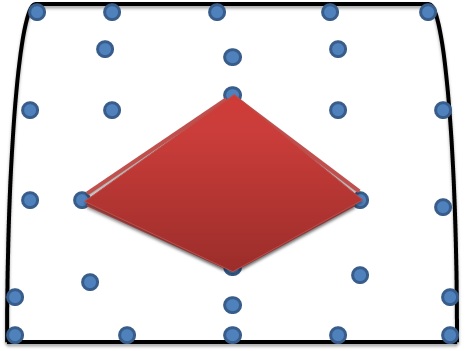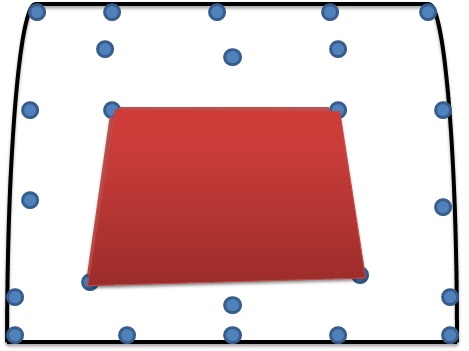 Again the area in red has been ejected out of the face until the back (roof) holes and lifters (floor) holes go off. There is ½ a second between each charge and the whole thing takes 7½ seconds from start to finish.
Once the re-entry time is up charge up will re-enter the mine inspecting each location that has been fired. Then the rock will be watered down to supress the dust and bogged out to either a stock pile or truck. This process is repeated over and over again untill the drive is complete.